Recruitment Publications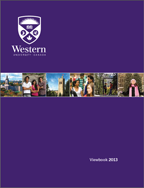 Published annually, the Western Viewbook provides a first look into student life at Western University. It summarizes the opportunities and services available to students while providing detailed faculty descriptions and admission requirements to assist future students through their application process.
---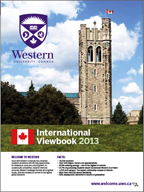 Western's International Viewbook is an annual publication that provides an introduction to Western's international application process. It outlines academic choices, graduate programs, and other helpful services that will assist future international students transition to Western's university community.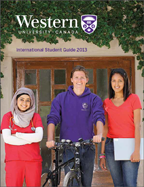 Western's International Guide is an annual publication that prepares international students for life at Western University in London, Ontario, Canada. It comprehensively outlines information about housing, campus safety, financial aid, obtaining a study permit and an introduction to student life beyond the classroom.
---

Published and distributed annually to Ontario high schools, this Acknowledgement brochure introduces applicants to the opportunities that await them in Western's university community. It comprehensively outlines admission requirements and guides future students through important deadlines, forms, proficiency testing, and financial aid services.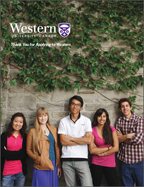 Published and distributed annually to high schools outside of Ontario, this Acknowledgement brochure includes admission requirements for out of province and international applicants. It outlines important phone numbers, forms, and deadlines that assist future students in becoming a part of the Western's university community. 
(top)
---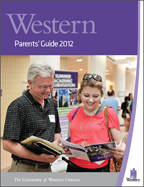 The Parent's Guide provides information on supporting students with their transition to university. Students leaving home for the first time will look to their parent(s) for advice and guidance about moving into residence, managing personal finances, developing new study skills, etc. 
(top)